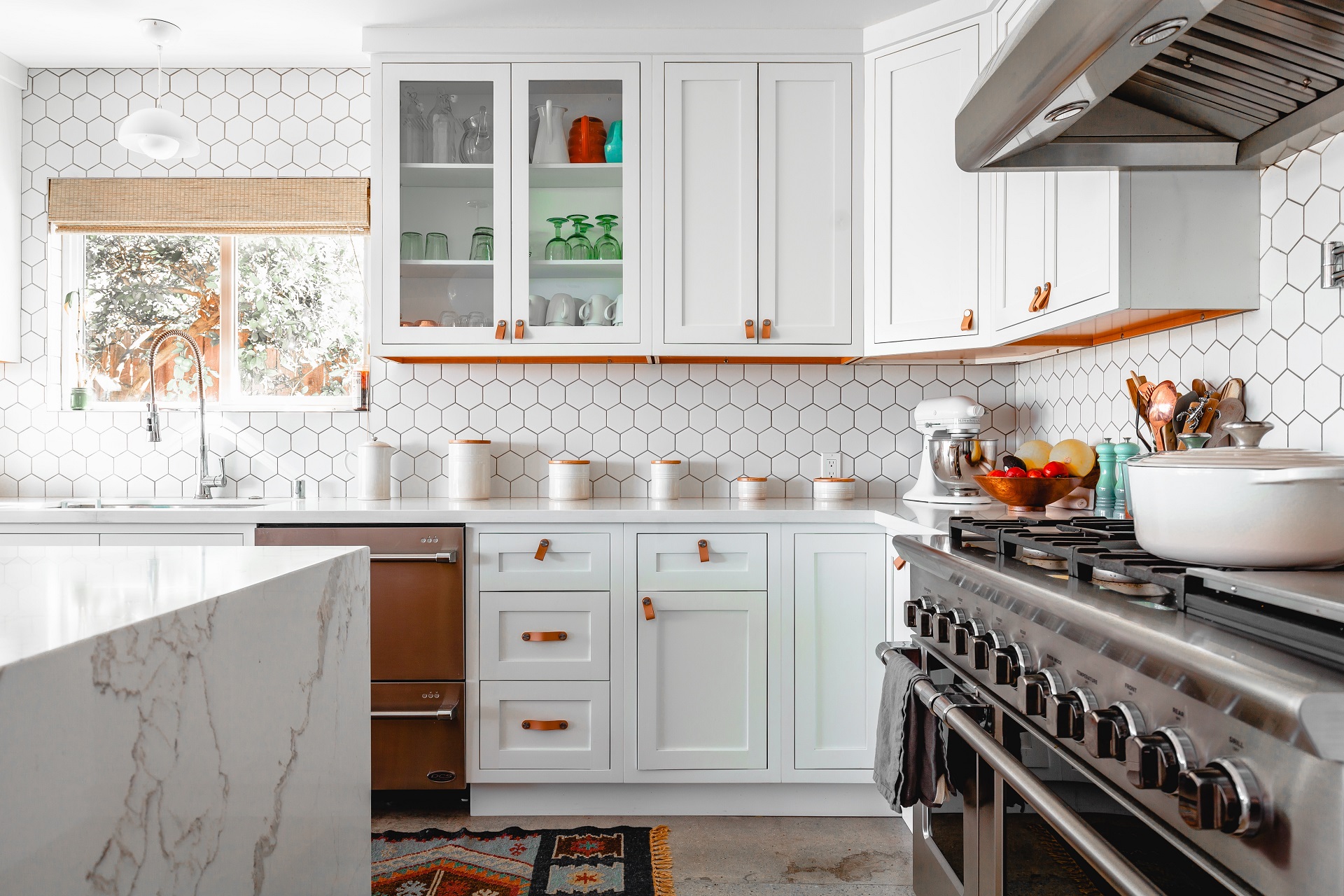 At Affordable Home Services, we understand that a kitchen renovation is an exciting project for homeowners in Passaic County, New Jersey. It's an opportunity to transform your kitchen into a space that is not only functional but also beautiful. With so many options available, it can be overwhelming to decide which features are essential for your renovation. That's why we've put together this guide to highlight the five must-have features that will elevate your Passaic County kitchen renovation.
Custom Cabinetry
When it comes to kitchen renovations, custom cabinetry is a game-changer. We believe in providing personalized solutions to our valued customers in Passaic County. Custom cabinetry allows you to maximize storage space while achieving a unique and stylish look that perfectly suits your taste and needs. Our team of experts will work closely with you to design and install high-quality cabinetry using durable materials that can withstand daily wear and tear.
Energy-Efficient Appliances
At Affordable Home Services, we prioritize energy efficiency in all our projects. Upgrading to energy-efficient appliances not only reduces your carbon footprint but also saves you money on utility bills. Our selection includes a range of appliances with Energy Star ratings, ensuring optimal performance with minimal energy consumption. From refrigerators and dishwashers to stoves and ventilation systems, our energy-efficient options will help create a sustainable and eco-friendly kitchen for your Passaic County home.
Ample Kitchen Lighting
Proper lighting is often underestimated but plays a significant role in the functionality and ambiance of a kitchen. In Passaic County, where weather conditions vary throughout the year, the right lighting can make a world of difference. Our team will guide you in incorporating a combination of ambient, task, and accent lighting to create a well-lit space that enhances both functionality and atmosphere. We offer a variety of stylish pendant lights, under-cabinet lighting, and recessed ceiling lights to suit your preferences.
Durable Countertops
Countertops are not only visually important but also endure daily use and wear. At Affordable Home Services, we understand the need for durable materials that can stand the test of time. We offer a wide selection of granite, quartz, and solid surface countertops known for their durability, stain resistance, and low maintenance requirements. You can choose from various colors and patterns to find the perfect match for your Passaic County kitchen, ensuring both durability and aesthetic appeal.
Thoughtful Kitchen Layout
A well-designed kitchen layout is crucial for an efficient workflow and an enjoyable cooking experience. Our team of experts will help you create a thoughtful kitchen layout that suits your needs and maximizes space utilization. Passaic County homeowners often prefer open-concept layouts that foster interaction with family and guests. We'll consider the classic work triangle, ensuring that the sink, refrigerator, and cooking range are positioned efficiently for easy access. If space permits, we can incorporate a kitchen island that serves as a multifunctional workstation, storage area, and gathering spot.
Contact Us for A Free Estimate On Your Your Passaic County Kitchen Renovation Project
At Affordable Home Services, we take pride in helping homeowners in Passaic County bring their dream kitchens to life. With our expertise, attention to detail, and commitment to customer satisfaction, we're the ideal choice for your kitchen renovation project. By incorporating these five must-have features – custom cabinetry, energy-efficient appliances, ample kitchen lighting, durable countertops, and a thoughtful kitchen layout – we'll transform your kitchen into a functional and aesthetically pleasing space that you'll enjoy for years to come. Contact us today to start planning your Passaic County kitchen renovation journey.