Let's imagine you've decided to replace your roof and have chosen your preferred roofing material. The only remaining task is to select the most qualified roofing contractor in Essex County, NJ. Maybe it won't be as hard as you think. Let these four guidelines help you choose the finest roofer to build your new roof.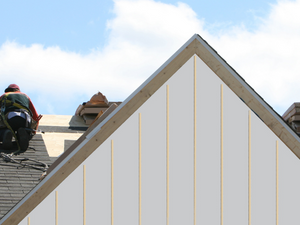 Confirm Your Roofer is Licensed and Insured

– By ensuring that your roofer has both workers' compensation and liability insurance, you will be protected if a worker is injured on your property. You will be able to prevent lawsuits with your contractor through its use. Before allowing them to begin work on your roof, request a copy of their certifications and verify them with their insurance provider.

Select a local roofing contractor

– By hiring a local roofer in Essex County, NJ, you will have peace of mind knowing that the company you've chosen is well-established and trustworthy. They will have the necessary business licenses to operate in your location and will be conversant with the appropriate rules and regulations.

Pricing is Not Always the Primary Consideration

– Some roofers will provide a low estimate, but this may be a cause for caution. It may indicate that the materials and installation of your new roof are of inferior quality. You may wind up spending additional money to address the issues, which would have been covered by a workmanship warranty from a reputable contractor.

Obtain a Comprehensive Warranty

– If your roofer offers a lengthy guarantee, you may not ever have to replace your roof again. This includes a warranty on the materials and labor. Read the warranty and inquire about exclusions to safeguard your investments.
The Roofing Contractor in Essex County, NJ, to Call
Choose us if you need a superior roofing contractor in Essex County, New Jersey. With 10,000 completed jobs, we've become New Jersey's #1 roofer. In addition to roofing, we provide a variety of other home improvement and maintenance services. Our three generations of clients can witness to our high-quality standards and success in satisfying them. Call us today at (973) 473-4830 to schedule a free roofing inspection and estimate for your home!