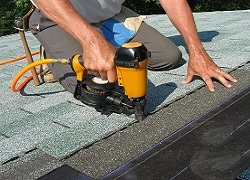 Affordable Home Services is proud to serve Montvale, NJ, with high-quality materials, expert workmanship, and a commitment to fair pricing for three generations and counting. As a family-owned and operated business, we make every effort to provide timely services that are backed by decades of experience, skill refinement, and education.
Montvale Fiber Cement Siding Replacement
From cracks and gaps to mold and rotting material, your home will tell you when its past due for new fiber cement siding. You may also want to protect a home that is currently without siding to ensure its not vulnerable to pests and the weather. Not only is fiber cement one of the most affordable and durable siding options, but it delivers a clean appearance that may increase your property value substantially.
As the leading siding contractors in Montvale, NJ, were committed to offering fair pricing for fiber cement siding, vinyl siding, cedar siding, and even brickwork. We can help you improve curb appeal while protecting your home from damage by installing siding that is virtually maintenance-free.
Residential and Commercial Roofing Services
You can call on the expert roofing and siding contractors at Affordable Home Services for all of your roofing needs, including:
New roof installation
Roof repairs
Roofing maintenance
Routine roof inspections are highly recommended for all Montvale home and commercial property owners. We can identify small problems before they become expensive and highly inconvenient home restoration projects. You dont want to wait until you feel water drop from the ceiling to give your roof the care it needs. Inspect before you need to repair.
Montvale Roofing Replacement, Roof Repair, Fiber Cement Siding Replacement, and More
Over the course of our 70 years, we have completed around 10,000 quality roofing projects in New Jersey. During that time we have noticed far too many roofing and siding replacement projects that could have been prevented with regular inspections and maintenance. Make sure you have your roof and siding properly cared for.
Regardless of whether you need roof maintenance, roof repair, siding installation, siding replacement, or roof replacement, Affordable Home Services has you covered. We work with a variety of different roofing and siding materials including:
Asphalt Shingles
Energy Efficient Shingles
Metal Roofing
Flat Roofing
Built-Up Roofing
Vinyl Siding
Fiber Cement Siding
And Cedar Siding
Comprehensive Home Services in Montvale, NJ
Roofing and fiber cement siding services are in high demand in Montvale, but thats not all our talented crew has to offer. We also provide professional renovation services for the kitchen, bathroom, bedroom, or any other room of your home. If your windows and doors need repair or replacement, we can handle that as well.
We can also handle home additions, so its never too late to create the perfect floor plan for your family. If you own commercial property, put us in charge of adding or renovating rooms to give your employees the space they need to work efficiently and safely.
Schedule a Consultation Today
If youre looking for reliable roofing and siding contractors committed to fair pricing, contact Affordable Home Services at 1-973-473-4830. You can also reach out to us online for a free estimate. Fill out our free estimate form and we will contact you at our earliest convenience to provide a quote and coordinate service at your Montvale, NJ home or business.