Experienced Hudson, NJ Roof Replacement, Repair, and Siding Contractor
Roofing Services, Siding Services, and More for Hudson, New Jersey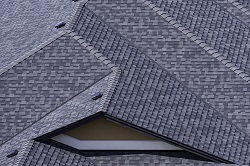 With over 70 years of experience in the roofing and home improvement industry, Affordable Home Services is the contractor you can trust for your Hudson, NJ home remodeling project. Affordable Home Services is a family-owned business in its third generation and has attained and maintained a reputation as a reliable contractor providing quality work at the fairest price.
Is your roof or siding in disrepair? Do you need windows or doors replaced? Affordable Home Services has you covered. Our expert team will carefully analyze your problem and determine the best possible solution given your situation and budget.
If you are interested in our Hudson roofing and siding replacement services, then reach out to us today online or by phone to receive your free quote!
Hudson Roofing Company Quality Roofing Services
Affordable Home Services has been the roofing contractor of choice in the Hudson, New Jersey area throughout its existence. We can boast over 10,000 successful roofing projects over the course of our history. All of this is thanks to our commitment to quality workmanship while still offering our services at an affordable price point.
Our Passaic roofing team has the expertise and experience to work with a wide variety of materials including:
Asphalt Shingles
Metal Roofing
Flat Roofing
Energy Efficient Shingles
Built-Up Roofing
And More!
Roof Repair in Hudson, NJ
It is not often that a roofing company stays in business long enough to complete more than 10,000 roof installations and repairs. Our team has done exactly that in Hudson, Paramus, and other parts of New Jersey. Regardless of the specifics of your roofing problem, our team is here to take it on. We have access to a wide array of different roofing materials, ensuring you can take your pick from wood shingles, flat roofing systems, asphalt shingles, slate, metal, and more.
We provide the following roofing services throughout Hudson:
Roof inspections
Roof maintenance
Roof repair
Roof ice melting systems
Wind mitigation
Wood rot repair
Hudson, NJ Siding Replacement, Installation, and More
Throughout our existence, we have all too often seen homeowners and business owners push off the siding replacement process. Despite often literally being the face of your building, far too many do not realize just how important properly installed and durable siding is to your home.
Old or damaged siding does not just worsen the appearance of your home and lower its resale value, serious as that might be, but also makes your home more vulnerable to water damage, mold, leaks, and more.
Luckily, Affordable Home Services is the qualified siding contractor in Hudson, NJ that cares about your project. If you need siding replacement, installation, or repair services then contact us today online or by phone for your free quote!
We work with:
Vinyl Siding
Fiber Cement Siding
And Cedar Siding
Window Repair, Door Replacement, and More for Hudson, NJ
We offer far, far more than just professional siding and roof services. Here at Affordable Home Services, we also lend our expertise to a variety of other home improvement and maintenance jobs.
Some of our other home improvement services include:
Window Replacement and Repair
Door Replacement and Repair
Brick Work
And More
Proven Quality for Your Hudson, NJ Roofing Project
Need a roofing contractor with an excellent track record for your Hudson, NJ home or business? Then you need Affordable Home Services! Contact us today online or by phone at (973) 473-4830 with any questions or to receive your free quote.