The secret to acquiring replacement windows at a reasonable price is to ensure that you don't sacrifice characteristics like energy efficiency in exchange for a reduced price. Today, a local window replacement contractor in Fair Lawn, NJ, offers tips to spend your money wisely. And in this economy, we could all benefit from cost savings!
Avoid Extravagance
Whatever window design you choose, keep in mind the primary reason you are replacing your windows. Everyone who sells something, whether it is a new automobile, replacement windows, or insurance premiums, offers add-ons. You will occasionally be presented with choices during consultation and planning that may or may not be required, such as premium hardware or external laminate glass. Even though these features could be beneficial, think about how they'll affect the price of your new windows.
Keep to Traditional Styles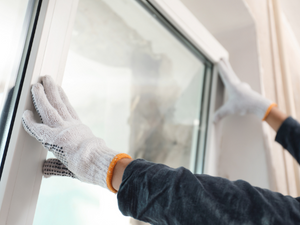 If you use the correct combination of hardware, color, and finish, you might be amazed at how adaptable standard window forms like double-hung and casement windows are. Although high-end windows give your house a distinctive appearance, the additional effort needed to create them may increase the cost.
Check the Ratings for Energy Performance
Energy performance labels show a replacement window's insulation (U-Factor), solar heat gain coefficient (SHGC), and natural illumination ratings (VT rating). You may use this information to pick the best replacement window for your home. In general, more features come at a higher price, but before you make your decision, you should think about long-term energy savings.
Don't Compromise on Quality While Installing
A lot of individuals undervalue the significance of high-quality installation. But the fact is that improper installation will prevent even the greatest replacement windows from performing as intended. Before it can be securely fastened, a full window assembly must be correctly leveled, shimmed, and aligned. Before the trim is put in place, the gap between the wall and window needs to be sealed and insulated. Make that the Fair Lawn window contractor provides a workmanship warranty to protect your windows from improper installation.
Get the Best Window Replacement Services in Fair Lawn, NJ
Your go-to source for roofing, siding and window replacement in Fair Lawn is Affordable Home Services. Call us at (973) 473-4830 or use our contact form to get in touch with us for a free estimate. We offer our services to homeowners throughout New Jersey.