Glen Rocks Professional Roof Repair, Replacement, and Siding Contractor
Expert Contractor Providing Roofing, Fiber Cement Siding, and More to Glen Rock, NJ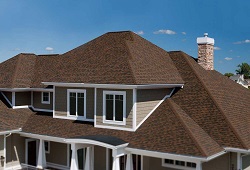 Affordable Home Services is a family-owned, fully licensed, bonded, and insured roofing contractor serving Glen Rock, NJ. We have a reputation for excellence maintained over the course of 70 years time and three generations. However, what is never changed throughout those decades is our devotion to saving you money and staying within budget without ever compromising on our quality.
We are experienced with a wide variety of different roofing and siding styles and materials. Need Glen Rock roofing or fiber cement siding services? Contact us online or by phone today at (973) 473-4830 to schedule your free quote!
Comprehensive Glen Rock Roofing Replacement, Roof Repair, Fiber Cement Siding Replacement, and More
Over the course of our 70 years, we have completed around 10,000 quality roofing projects in New Jersey. During that time we have noticed far too many siding and roofing projects that could have been prevented with regular inspections and maintenance. Make sure you have your roof and siding properly cared for.
Regardless of whether you need roof maintenance, roof repair, siding installation, siding replacement, or roof replacement, Affordable Home Services has you covered. We work with a variety of different roofing and siding materials including:
Asphalt Shingles

Energy Efficient Shingles
Metal Roofing
Flat Roofing
Built-Up Roofing
Vinyl Siding
Fiber Cement Siding
And Cedar Siding
Our Other Professional Services in Glen Rock, NJ
We also offer a great variety of other home improvement and maintenance services including:
Window Replacement and Repair
Door Replacement and Repair
Brick Work
And More
Glen Rock's #1 Roofing & Fiber Cement Siding Contractor
Affordable Home Services, a third-generation contractor, is New Jersey's most trusted roofing and fiber cement siding contractor, having completed over 10,000 jobs. Our goal as a Glen Rock roofing and fiber cement siding contractor has always been to deliver high-quality work at a reasonable cost. Our commitment to this objective has sustained us for three generations.
Our financing options encompass roofing, siding, and window work, and will make the entire process go more smoothly. Affordable Home Services' in-house financing alternatives were created with you in mind, which means we want everything about your roofing job, including the cost, to go as easily as possible.
Contact Affordable Home Services Today!
Free estimates for all of our services are available for the residents of Glen Rock, NJ. Stress-free financing options are also available, making it easier for homeowners to improve their homes or make immediate, necessary repairs to mitigate risks. Home maintenance can be affordable with help from the right service provider.
Are you interested in any of our home improvement services? Affordable Home Services is proud to offer quality roof replacement, roof repair, fiber cement siding replacement, siding repair, and more to Glen Rock, NJ residents. Contact us today with any questions or to schedule your free estimate!