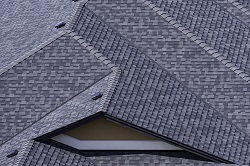 Affordable Home Services is trusted as Franklin Lakes, NJs most reliable roofing and siding specialist with more than seven decades of industry experience. Let our experienced team handle your roofing and siding projects, and you will rest easy knowing a team of proven home services experts is hard at work on your home improvement project. Ask around and you will find our reputation as the top home services provider in Franklin Lakes, NJ, is well deserved. We gladly take on home services projects throughout the greater Franklin Lakes area including roofing, replacement windows, siding, brickwork, renovations, and more.
The Top Roofing Specialists in Franklin Lakes
The quality of your roof is just as important as the team that installs it. Let Affordable Home Services handle your roofing project and this all-important barrier over your head will consist of the industry's best materials. We provide metal, flat, wood, and asphalt shingles, each of which is affordably priced.
Our roofing specialists also perform additional roof-related services including:
Wood rot roof repair
Ice-melt system installation
Wind mitigation
Our workmanship is second-to-none. Let our team handle your roofing project in Franklin Lakes and this essential barrier will hold strong for years to come.
Fiber Cement Siding Replacement in Franklin Lakes, NJ
Your home's siding plays an important part in its look and ability to protect against the elements. Our Franklin Lakes, NJ, siding contractors have installed new fiber cement siding at homes and businesses throughout the area, maximizing aesthetic appeal as well as functionality. Our siding contractors carefully install siding with the overarching goal of keeping your warm/cool air inside your living space and adding curb appeal to your home. Aside from vinyl siding, we also offer fiber cement siding, steel siding, cedar siding, and more.
Additional Services from Affordable
Roofing and siding are certainly two of our most popular services. However, this is only the tip of the iceberg in terms of how our team can improve your home. We also perform home services ranging from bathroom renovations to addition constructions, brickwork, windows, and doors. If you have a specific home improvement project in mind that is not listed above, reach out to us today for more information. We perform a wide variety of renovations and other projects for both Franklin Lakes homeowners and business owners so do not assume the project you have in mind is outside of the scope of our services.
Franklin Lakes #1 Roofing & Siding Contractor
Affordable Home Services, a third-generation contractor, is New Jersey's most trusted roofing and fiber cement siding contractor, having completed over 10,000 jobs. Our goal as a Franklin Lakes roofing and fiber cement siding contractor has always been to deliver high-quality work at a reasonable cost. Our commitment to this objective has sustained us for three generations.
Our financing options encompass roofing, siding, and window work, and will make the entire process go more smoothly. Affordable Home Services' in-house financing alternatives were created with you in mind, which means we want everything about your roofing job, including the cost, to go as easily as possible.
Schedule a FREE Consultation Today
Free estimates for all of our services are available for the residents of Franklin Lakes, NJ. Stress-free financing options are also available, making it easier for homeowners to improve their homes or make immediate, necessary repairs to mitigate risks. Home maintenance can be affordable with help from the right service provider.
Affordable Home Services is here to bring out the best in your Franklin Lakes, NJ home or business. Contact us today to find out more about our home services and schedule service. Give us a call at1-973-473-4830 for a no-cost estimate and consultation. You can also reach out to us online for a free estimate. Fill out our free estimate form and we will contact you at our earliest convenience to provide a quote and coordinate service at your Franklin Lakes, NJ home or business.