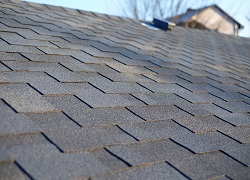 We proudly serve the residents of Ridgewood, NJ, offering high-quality home services at affordable rates. As roofing and fiber cement siding replacement contractors, we work closely with clients to find the right materials to enhance the value and functionality of their homes. Whether renovating kitchens or replacing roofs, clients can rely on the quality of our work.
Roof Repair and Installation in Ridgewood, NJ
Affordable Homes roofing replacement services are available throughout the year. This means clients can optimize their roofing when it is most convenient for them. We help clients select the right roofing materials including asphalt, asphalt fiberglass shingles, rubber roofing, and metal roofing. These and other materials are ideal for the weather conditions in Ridgewood, NJ. Gutter and downspout installation are among the additional roofing-related services available.
Ridgewood Fiber Cement Siding Replacement
Home siding replacement projects are among our most popular services, and we have experience installing multiple types of siding. Vinyl, fiber cement, and cedar siding are all available for Ridgewood, NJ, residents, and businesses. We offer free estimates for service, making it easier for clients to budget projects and select the best materials to meet their structural and financial requirements. Our technicians can offer recommendations on new or replacement siding, providing valuable insight into your home improvement projects.
Windows and Doors
If clients need replacement windows and doors, we can help. Whether looking for new window treatments with high aesthetic appeal, or energy-efficient options, we have the experience and skill to remove old fixtures and install new ones. If clients are interested in skylights, we can help add a new character to rooms and living spaces with effective skylight installation. Gates for doors, economy options, and ornate pieces are available for installation. We have every angle covered.
The #1 Ridgewood Roofing and Siding Contractor
Affordable Home Services, a third-generation contractor, is New Jersey's most trusted roofing and fiber cement siding contractor, having completed over 10,000 jobs. Our goal as a Fair Lawn roofing contractor has always been to deliver high-quality work at a reasonable cost. Our commitment to this objective has sustained us for three generations.
Our financing options encompass roofing, siding, and window work that will make the entire process go more smoothly. Affordable Home Services' in-house financing alternatives were created with you in mind, which means we want everything about your roofing job, including the cost, to go as easily as possible.
Next Step: Call Us to Get a Free Estimate
Our services are focused on energy efficiency and meeting the needs of our clients. Financing options are available, so clients can complete immediate and necessary home repairs without delay. Whether it is fixing water damage, changing the aesthetics of kitchens and bathrooms, or stopping roofing leaks, we help clients finance home repair projects. We align our interests with those of our clients to create high-quality, well-functioning living spaces.
Call Affordable Home Services Today!
To learn more about Affordable Home Services, home improvement projects, and roofing and siding services, please contact us today at 973-473-4830 to arrange for a free estimate. We value customer service and work to meet or exceed clients' expectations on every home renovation, roofing project, or siding installation.