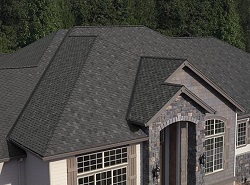 It is only a matter of time until your Englewood Cliffs home needs roofing or siding maintenance, repair, or replacement. Affordable Home Services is the most trusted and respected roofing and siding business in the area. We have been in business for more than 70 years for good reason. Our family-owned business is professional, provides high-quality services, and treats customers like family.
If you ask your Englewood Cliffs neighbors about the quality of our work and you receive recommendations and high praise from our clients. We provide the best roofing and siding services, ultimately bringing out the best in local homes and businesses. If you need roof repair service, vinyl siding installation, brickwork, kitchen renovations, bathroom renovations, general home renovations, windows, and doors, or are considering an addition, reach out to our team today. Our siding contractors in Englewood Cliffs, NJ provide free estimates for roof repair costs and additional home services.
Englewood Cliffs Roof Repair & Installation
It is not often that a roofing company stays in business long enough to complete more than 10,000 roof installations and repairs. Our team has done exactly that in Englewood Cliffs, Montclair, and other parts of New Jersey. Regardless of the specifics of your roofing problem, our team is here to take it on. We have access to a wide array of different roofing materials, ensuring you can take your pick from wood shingles, flat roofing systems, asphalt shingles, slate, metal, and more.
We provide the following roofing services throughout Englewood Cliffs:
Roof inspections
Roof maintenance
Roof repair
Roof ice melting systems
Wind mitigation
Wood rot repair
Englewood Cliffs Best Fiber Cement Siding Replacement Team
When it comes to siding, quality in terms of material and installation both matter a great deal. If you do not like the look of your siding or if it is damaged, lean on our team for flawless siding replacement services. Your new siding will prevent all sorts of problems such as leaks, mold, and water damage. We install premium vinyl siding, cedar siding, and fiber cement siding at local Englewood Cliffs properties.
Englewood Cliffs #1 Roofing and Fiber Cement Siding Contractor
Affordable Home Services, a third-generation contractor, is New Jersey's most trusted roofing and fiber cement siding contractor, having completed over 10,000 jobs. Our goal as a Fair Lawn roofing contractor has always been to deliver high-quality work at a reasonable cost. Our commitment to this objective has sustained us for three generations.
Our financing options encompass roofing, siding, and window work that will make the entire process go more smoothly. Affordable Home Services' in-house financing alternatives were created with you in mind, which means we want everything about your roofing job, including the cost, to go as easily as possible.
Next Step: Call Us to Get a Free Estimate
Free estimates for all of our services are available for the residents of Fair Lawn, NJ. Stress-free financing options are also available, making it easier for homeowners to improve their homes or make immediate, necessary repairs to mitigate risks. Home maintenance can be affordable with help from the right service provider.
Aside from roofing and siding, we also provide additional home-related services. From brickwork to windows and doors and beyond, we do a little bit of everything home-related. Reach out to us today to get a free estimate. You can contact our Englewood Cliffs home services experts by phone at (973) 473-4830. If you prefer to request a no-cost, no-obligation estimate online, you can do so by clicking here.