For three generations and counting, Affordable Home Services has provided high-quality roofing and siding services to homeowners in Montvale, NJ. Our success is mostly driven by our dedication to delivering high-quality materials, competent labor, and a dedication to fair pricing. We make every effort as a family-owned and run firm to deliver timely services supported by decades of expertise, skill refining, and education.
Siding Replacement in Montvale, NJ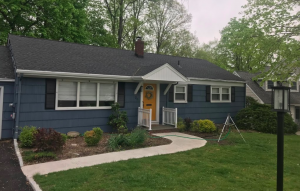 Your home will tell you when it's time for new siding, from cracks and gaps to mildew and decaying material. You may also wish to safeguard a property that does not already have siding to guarantee that it is not subject to pests and the elements. Fiber Cement siding is not only one of the most cost-effective and long-lasting siding solutions, but it also has a clean aesthetic that may significantly raise the value of your home.
As the most reputable siding contractors in Montvale, NJ, we are dedicated to providing reasonable prices for vinyl siding, fiber cement siding, cedar siding, and even brickwork. We can help you boost curb appeal while also protecting your property from harm by installing nearly maintenance-free siding.
Roofing Services for Residential and Commercial Buildings
Affordable Home Services' skilled roofing and siding experts can handle all of your roofing needs, including:
Installation of a new roof
Roofing maintenance
Roof repair and replacement
All Montvale house and business property owners should get their roofs inspected on a regular basis. We can detect minor issues before they become costly and inconvenient home restoration jobs. You don't want to wait until you see water dripping from the ceiling to give your roof the attention it requires. Before you need to fix something, inspect it.
A Full Range of Residential Services in Montvale, New Jersey
Roofing and siding services are in high demand in Montvale, but that isn't the only thing our skilled team has to offer. We also offer skilled remodeling services for your kitchen, bathroom, bedroom, or any other area in your house. If your windows and doors require repair or replacement, we can help.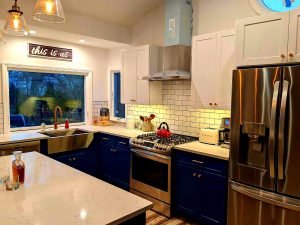 We also do house expansions, so it's never too late to design the ideal floor plan for your family. Put us in charge of constructing or remodeling rooms on your business property to provide your staff the space they need to work productively and securely.
Schedule a Montvale Roofing and Siding Inspection Today
Contact Affordable Home Services at 1-973-473-4830 if you're seeking dependable Montvale roofing and siding contractors that are devoted to reasonable pricing. You may also contact us online to get a free estimate. Fill out our contact form and we will contact you as soon as possible to offer a price and schedule service at your Montvale, NJ home or business.