When it comes to your siding in Passaic, NJ, there are plenty of things to be considered. Given the fact that siding is one of the outermost parts of your home, learning how to care for and maintain the siding correctly is vital. Nevertheless, no matter how well you maintain your siding, eventually, you will need to take the time to replace it. That said, here is an overview of why you should change your siding before spring.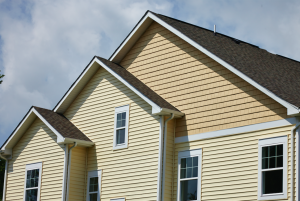 Why You Should Change Your Siding Before Spring
If you are a homeowner, now is the time to get your house ready for the changing weather. Spring brings severe weather that can often cause issues with the subpar siding. However, by replacing your siding before spring, you can avoid the damage the weather brings to your home. Here are some more reasons why you should consider changing your siding:
Improve Curb Appeal: One of the top reasons to replace your siding before spring is that it can help improve the curb appeal and overall aesthetic of your home. No matter if you want to enhance the outer aesthetic of your home for family gatherings and other events, replacing your siding is an excellent start.
Weather Resistance: While winter weather may have caused significant damage to your siding, replacing it before spring will help protect you against spring weather such as strong thunderstorms with heavy winds, tropical storms, tornadoes, hurricanes, and more.
Protective Finish: When your siding is dated and worn, the protective finish will start to wear off. This protective finish is meant to help keep the siding in good condition and protect your home overall, especially if you live in an area that is known for especially wet conditions. Thus, if you have siding that is missing its protective finish, now is a great time to consider replacing it.
Boost Property Value: Lastly, if you are considering selling your home soon, it may be time to replace your siding. Siding is a significant part of the aesthetic of your home, so replacing your siding can help immediately boost your property value. Especially if your siding is dated or is significantly damaged, one of the first things you should do is replace your siding when you are planning to sell your home.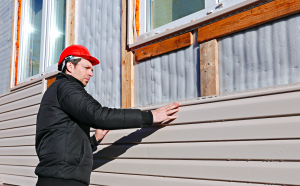 Key Takeaways:
By replacing your siding before spring, you can avoid the damage the weather brings to your home.
If you are considering selling your home or otherwise have issues with your siding, now may be the time to do some maintenance work on your home.
Replacing your siding is a quick and easy way to boost the appearance and value of your home overnight.
New siding can provide your home with weather resistance and more.
Ready for a New Siding Installation?
Overall, if you are trying to find a company to install new siding in your area, Affordable Home Services is the one for the job. Using premium materials and a group of experts who are skilled at siding installation, having your siding installed by the experts here at Affordable Home Services is always a step in the right direction. We ensure that your siding is the perfect shade and texture and fits snugly around all doors, windows, and more. Contact us today for a consultation, quote, and more information.