Want to replace your home's siding with something beautiful and strong? At Affordable Home Services, we know that making decisions about home improvements can be hard. That's why we walk you through the different types of siding so you can find the best one for your Hudson home. Fiber cement siding is beautiful and will last for a long time. It has the right amount of strength and toughness to stand up to the weather in Hudson, NJ.
What Makes Fiber Cement Siding So Great
Cement, sand, and cellulose are the three main components of fiber cement. This durable siding material, commonly known as Cement Board Siding, produces the outstanding performance you deserve when coupled. It's one of the most durable types of siding you can buy. Fiber cement siding looks great, protects well, and gives you peace of mind because of how strong it is.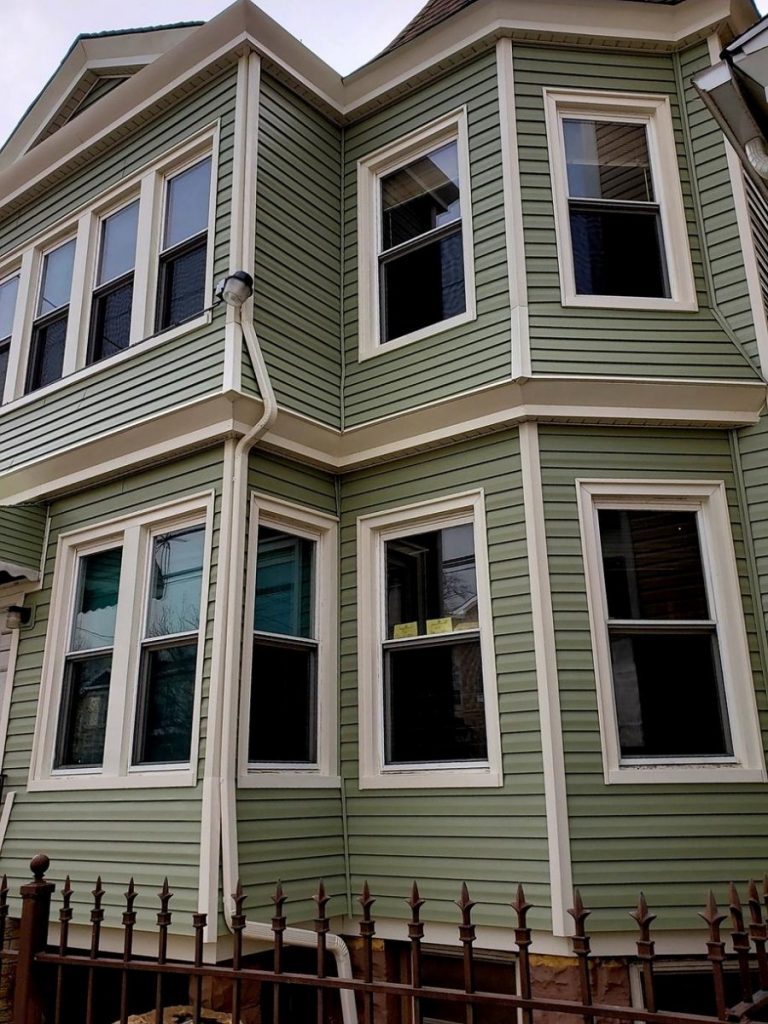 Fiber Cement Compared To Vinyl
People often choose vinyl siding because it is cheap. Vinyl is known for its ability to keep heat in and cold out. This makes it a good insulator and saves energy. Vinyl, however, can become weak and brittle in the harsh winter weather of Hudson, leaving your home's exterior prone to moisture retention and significant costs.
Fiber cement siding from James Hardie is up to five times wider than vinyl and stands up well to the weather. It can't be broken by wind, rain, freezing temperatures, or hail, and it will last for many years with little upkeep.
Hudson Homeowners Love The Pest Resistance of Fiber Cement Siding
Because of its sturdy composition, fiber cement is effective at warding off insects. In addition to repelling insects, fiber cement protects your property from woodpecker damage, providing you peace of mind that your residence is well-defended.
Fiber cement siding is good for the environment. James Hardie siding is made from natural, non-toxic materials that can be used over and over again. At least 75% of the raw materials that go into making James Hardie siding come from the area.
Durability is the most important part of green building, and James Hardie fiber cement fits the bill:
30-to-50 years of life span
Keeps out the rain
Won't catch on fire
Resistant to ultraviolet light
Here To Meet Your Entire Hudson Siding Demands
At Affordable Home Services, we install siding in Hudson and other parts of New Jersey. We have a lot of high-quality and affordable siding styles, as well as options that don't need to be maintained and save a lot of energy. Our financing options cover work on the roof, siding, and windows, and they will help make the whole process easier. Call us at (973) 473-4830 to arrange for a no-cost estimate.