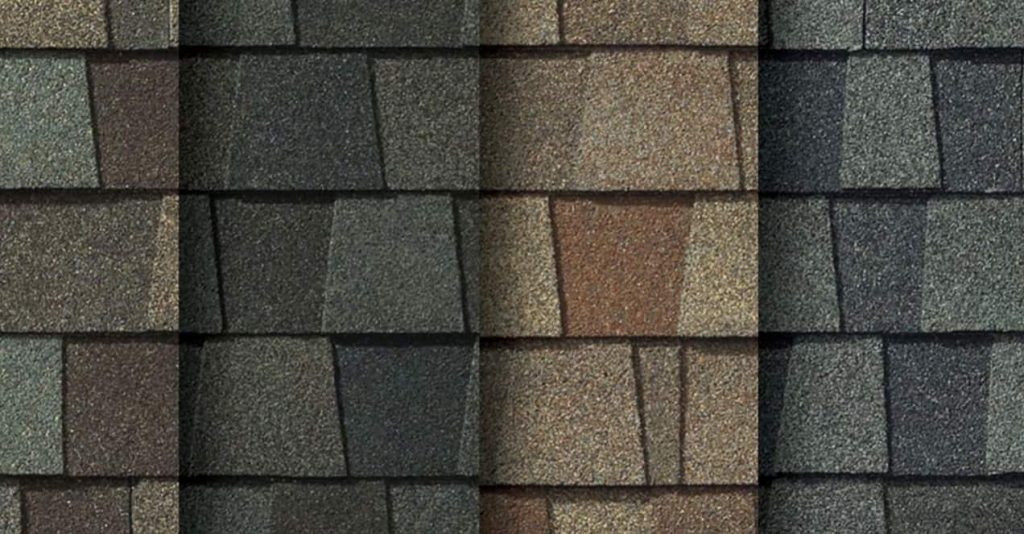 Replacing your roof is a big decision. There are a lot of options to choose from. Most people are surprised to learn that GAF roofing is the continent's largest maker of roofing materials for homes and businesses. The company's history dates all the way back to the late 19th century. If you own a home or a business and your roof's shingles need to be replaced, you owe it to yourself to consider the merits of GAF.
GAF Roofing Shingles are Built to Last
Protection and durability are the two most important qualities of roofing materials. GAF roofs stand the test of time. If the weather sours, you will sleep soundly knowing your GAF roofing shingles will remain firmly in place. From strong winds to hail, sleet, snow, and other inclement weather, GAF roofing shingles can handle it all.
The Affordable Shingles You are Looking For
Plenty of homeowners have avoided or delayed homeownership due to fears about the cost of roof replacement. Roof shingles certainly have the potential to cost a bundle of money. However, if you shop around, you will find GAF roofing shingles are some of the most affordable on the market, especially the GAF Timberline 3-tab shingles. This affordable shingle provides sufficient protection without hurting your finances. In fact, GAF Timberline shingles are sold with a lifetime limited warranty making them the top-selling shingles in North America.
The Perfect Blend of Style and Function
Roofs are meant to safeguard the people and belongings below. However, roofs also play a role in how a property is perceived and its value on the market. Choose GAF Designer Lifetime Shingles and you will find they make your home look that much better. GAF roof colors are wide-ranging, eye-pleasing, and complementary to all different home paint colors. Take a look at the wide array of GAF roof shingle colors for yourself and it won't take you long to find one that suits your fancy. These artful shingles are visually striking, affordable, and constructed to hold strong even when nasty storms pass through.
Protection Against the Wind
The weather is becoming that much more extreme with each passing year. Violent winds will inevitably sweep through the area in the months ahead. The question is whether your home or business's roof is in suitable condition for a powerful windstorm. Opt for GAF roofing shingles and you will enjoy a 15-year WindProven limited wind warranty. If you would like to find out more about the warranty details, you can do so by checking out the official GAF Roofing System Limited Warranty.
Industry-Leading Innovation
Choose GAF roofing shingles and your family, pets and valuables will be protected by materials made by the roofing industry's most innovative trailblazer. In fact, GAF even makes residential solar panels. In other words, GAF is pushing boundaries, creating new forms of overhead protection, and demonstrating an irreverence for a convention that ultimately results in the best possible roofing shingles. In fact, GAF has won several awards. The company won the World's First Resilient Design Award, the David Weekly Homes Top Quality and Service Award, and additional awards for customer satisfaction.
Choose Affordable Home Services to install your GAF shingles for your roof replacement, and you will rest easy knowing your roof is installed properly, featuring top-notch shingles from one of the industry's top brand names.
Takeaways:
GAF roof shingles are of the highest quality, providing optimal protection even amidst inclement weather
GAF Timberline 3-tab shingles won't bust your budget
GAF roofing materials have the industry's best wind warranty coverage
GAF is an industry innovator that continues to improve the quality and durability of roofing materials
Contact Affordable Home Services Today
Affordable Home Services is here to help with your roofing needs. If you are interested in GAF roofing or have any other home service needs, contact us today. Our team will tell you more about the merits of GAF roofing and answer any questions you might have. You can reach Affordable Home Services by phone at 1-973-473-4830. If you prefer to contact us online, you can do so by filling out our Free Estimate form.