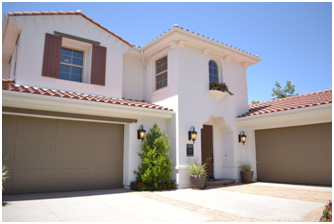 While many homeowners choose to focus on things such as routine repairs and maintenance, taking the time to make some additions can be one of the best things you can do to improve your roof. Adding copper trim is an example of one thing you can do to boost the value and functionality of your roof. With that in mind, here is a closer look at the benefits of custom copper trim.
What is Copper Edging?
Copper edging is a process that involves installing copper edges on various parts of your roof. This process is something that is relatively quick and is often low maintenance. Although it seems to be a new phenomenon, adding copper pieces to all or part of a roof is a practice that has been around for many centuries.
Why You Should Get Copper Edging Trim
If you are wondering about the reasons why you should get copper edging trim, some of them are as follows:
High-Quality Material: One of the top reasons for copper trim is that copper is a high-quality material. Not only can it be very aesthetically pleasing, but it is also highly durable. Moreover, copper comes in various finishes, as well as a variety of styles and shapes, and they even look better as they age, as long as they're well-maintained.
Cost-Effective: Additionally, copper trim is also highly cost-effective. This is because it is much more durable when compared to other materials that are often used for roofing trim. Therefore, they are low maintenance and require a lot less money to maintain than other materials. Moreover, copper is fireproof, so it can also add some protection in terms of keeping your roof safe from fires.
Eco-Friendly: Copper is also very eco-friendly. This is because copper reflects heat rather than absorbing it, which means that it can help lower your heating and cooling bills over the years. Generally speaking, copper trim can provide one of the best returns on investment when compared to other similar materials.
Thin and Flexible: Copper is a very lightweight and durable material. This makes it very easy to install and relatively simple for those who prefer to go the DIY route. In addition, this makes it a great material for those who are seeking high-quality trim for their roofs. Moreover, this material is also likely to place a lot less stress on your roof as a whole. Therefore, you will not have to worry about it weighing your roof down or otherwise causing issues.
Key Takeaways:
When it comes to keeping your roof intact, there are plenty of options.
One of the less considered options is adding copper trim molding to your roof to help protect it.
Copper is a great material for roof trim because it's thin and flexible, eco-friendly, cost-effective, as well as thin, and flexible.
Are You Looking for High-Quality Roof Trim?
Overall, if you are looking for high-quality copper edging trim, we're here to help! Here at Affordable Home Services, we are skilled at providing roof repair and installation services of all kinds. Rather than attempting to go it alone, hiring a company such as ours is one of your best options. Contact us today for more information, a consultation, and/or a quote.