Hackensack homeowners all have one thing in common, the need for quality home services from time to time. While Hackensack, NJ is a great place to live, its homes are also subject to many threats, conditions, and even time itself that at some point will result in needing help with issues such as fiber cement siding replacement to roof repair service needs. The question isn't if but when, and then who?
Roofing Installation and Repair in Hackensack, NJ
When it comes to keeping a roof over our heads, sometimes that can mean literally as East Coast storms and weather patterns can create havoc on our roofs.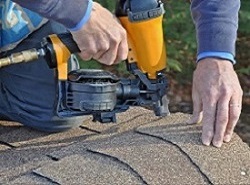 Delaying the problem can also result in an even greater roof repair cost, so don't be left out in the cold or under a leaky roof, and let the experienced pros at Affordable Home Services help. From commercial roofing needs to home roofing services and repairs, trust the reliable and licensed services of Affordable Home Services.
Hackensack Siding Replacement
Siding acts as a coat for houses, protecting them, providing extra insulation from the elements, and it adds beauty to our homes. That is until it gets damaged, torn off, or simply ages over time. At Affordable Home Services, our experienced and knowledgeable fiber cement siding replacement team can help protect your home and restore its beauty, both efficiently and affordably. Our Hackensack siding contractors will come and inspect your siding and inform you of your options at no cost to you, and we can help with all your siding installation needs without needing to take out a second mortgage on the house.
Hackensack's #1 Roofing & Fiber Cement Siding Contractor
Affordable Home Services, is New Jersey's most trusted roofing and fiber cement siding contractor, having completed over 10,000 jobs. Our goal as a Hackensack roofing and siding contractor has always been to deliver high-quality work at a reasonable cost. Our commitment to this objective has sustained us for three generations.
Our financing options encompass roofing, siding, and window work, and will make the entire process go more smoothly. Affordable Home Services' in-house financing alternatives were created with you in mind, which means we want everything about your roofing job, including the cost, to go as easily as possible.
Free estimates for all of our services are available for the residents of Edgewater, NJ. Stress-free financing options are also available, making it easier for homeowners to improve their homes or make immediate, necessary repairs to mitigate risks. Home maintenance can be affordable with help from the right service provider.
Your Home for Reliable, Proven, and Professional Home Services
At Affordable Home Services, we are a 3rd generation family-owned business, and we continue to provide affordable, fast, and professional services to our friends and neighbors throughout Hackensack and the greater New Jersey Area. From commercial roofing to fiber cement siding installation, renovations, and more, we can help.
Contact us today and let our experienced and friendly Affordable Home Services team help keep your business or home protected and looking good with the professional home services you expect and at rates you deserve. Don't wait for more damage to your siding or roof or for the problem to get worse, and contact Affordable Home Services to schedule your free estimate now.